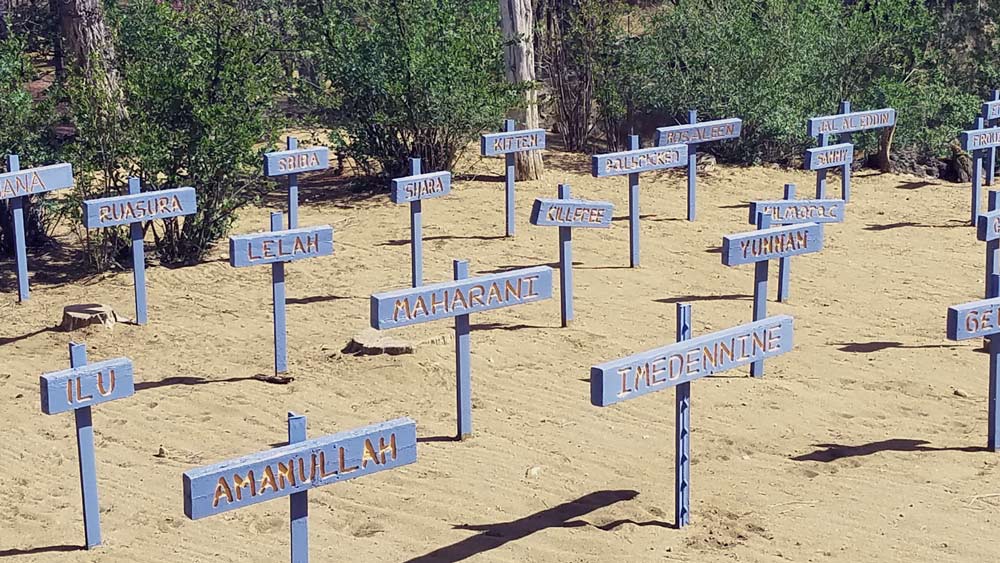 In the 1920s, two wealthy, avant-garde sisters from New York stopped in Santa Fe to get their hair done, fell in love with the landscape, bought several acres and created an artists' respite called El Delirio. Amelia-Elizabeth and Martha White were the daughters of newspaperman Horace White, and they hired a famous architect (William Penhallow Henderson) to design and lay out the grounds.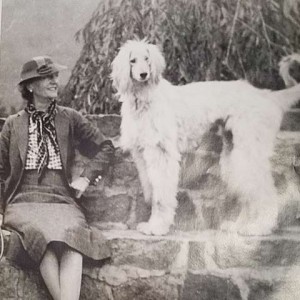 The ladies, both Bryn Mawr graduates, loved Native American arts, dogs, and they loved to party. The compound became a gathering spot for artists, writers, anthropologists and archeologists in the area, and also the site of the area's first swimming pool in 1926! Over the course of their near-five decades here, the sisters owned more than 20 dogs (mostly Irish wolfhounds), all of which are buried on the property—as are both of the sisters, their graves just steps from their beloved dogs.
I've been staying on the property for 2 weeks, guest of my daughter Myrrhine and her partner Samuel Catanach . When the last sister died in the early 1970s, she left the property to SAR (the School for Advanced Research), a nonprofit that supports five scholars a year in research fellowships focused on culture, history, and creative arts, two Indian arts interns (Sam is one), and one Native-American artist-in-residence. In the 1970s, one of their artists-in-residence was N. Scott Momaday (His book House Made of Dawn won the Pulitzer Prize.)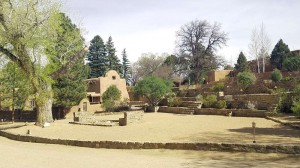 The school has a collection of more than 12,000 Native American pieces housed on site in vaults—from jewelry to textiles to a renown collection of pottery dating back 800 years, all hand-crafted by tribal artisans. The 14 campus buildings include old adobe residences for scholars–with skylights, viga ceilings, kiva fireplaces, wood plank and terracotta floors, and flagstone patios walled in with thick curved adobe. It's quiet here at night; pathway lights soundlessly come alive as you walk along. In the day, nature riles spring's budding trees and fragile blooms with its sweeping Santa Fe winds.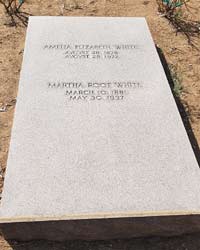 Although she was the eldest sister, Amelia-Elizabeth outlived the younger Martha by more than three decades, well into her 90s. She became a major philanthropic force in Santa Fe. Walking along Garcia Street each morning, I passed the Garcia Street Club she created for neighborhood children. When I drove up the street, I passed a park created in her name and the collection of institutions known as Museum Hill, to which she was also a generous benefactor. She created the Santa Fe Animal Shelter.
I can't post this without mentioning a few of the current scholars; Hector Beltran , who ferried me back from a pre-dawn Deer Ceremonial Dance; and Brian Smithson and Milena Melo, who we have joined for bar Trivia Night, where they and their spouses often prove an unbeatable team.
[caption id="attachment_948" align="alignleft" width="750"]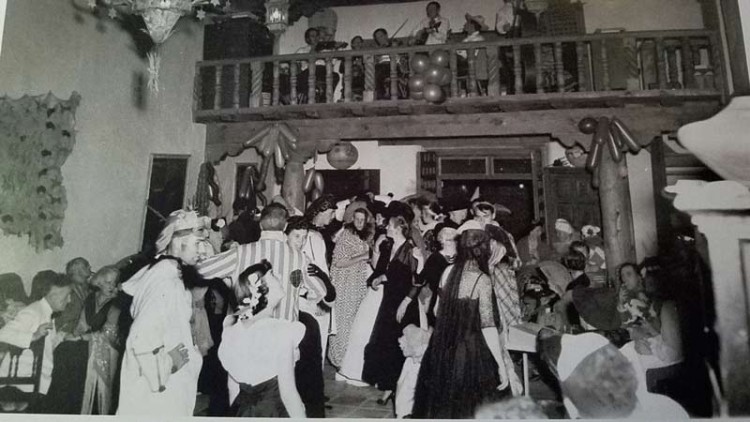 Party Time with the Whites[/caption]