Here's a blast-from-the-past. On the 2nd anniversary of Armistice Day, the Paint, Oil & Varnish Club of New York welcomed a speaker, Edward J. Cornish, to its gathering. The distinguished guest, president of the National Lead Co. (then largest lead company in the world), spoke on the U.S. decision not to join the League of Nations.
"I should be very sorry to think we went in the war to lick Germans, and are satisfied to let it go at that," he reportedly said; then implored members that America needed to "make the world a better place."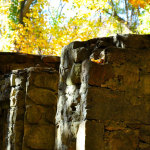 I read about Cornish the night before visiting the ruins of his house up near Breakneck Ridge, outside of Cold Spring—to remind myself that the eerie remains were once someone's home. When he lived there, the estate had palatial grounds and views of the Hudson River; nowadays, standing on what was terrace and first tier of front steps (the other tiers are overgrown), one can't see the river through the trees.
THEN: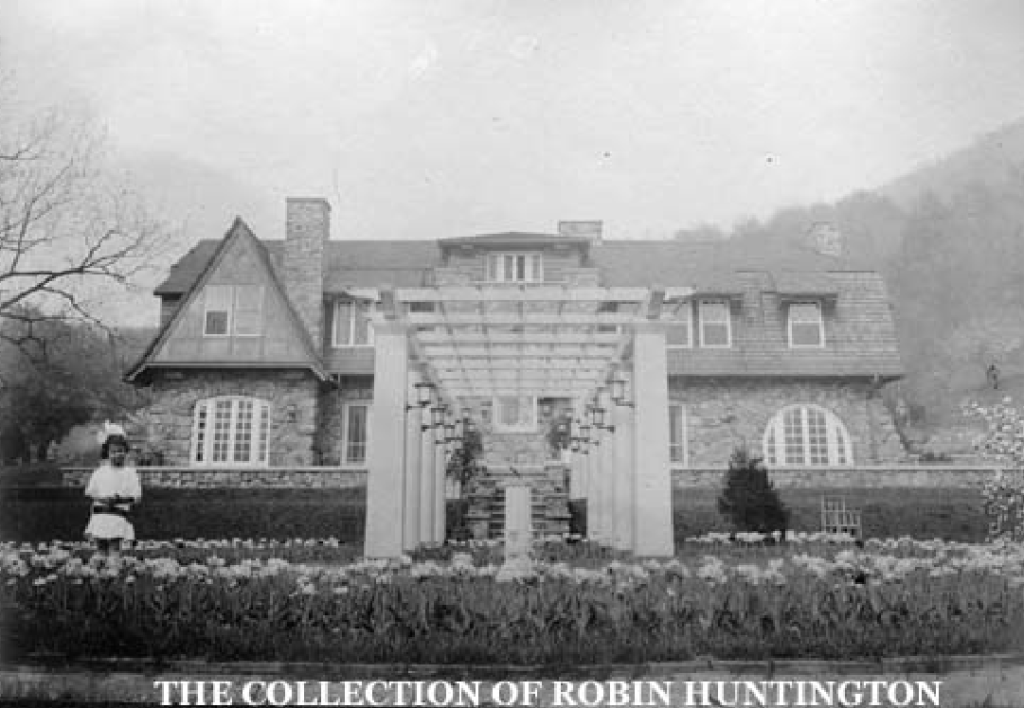 NOW: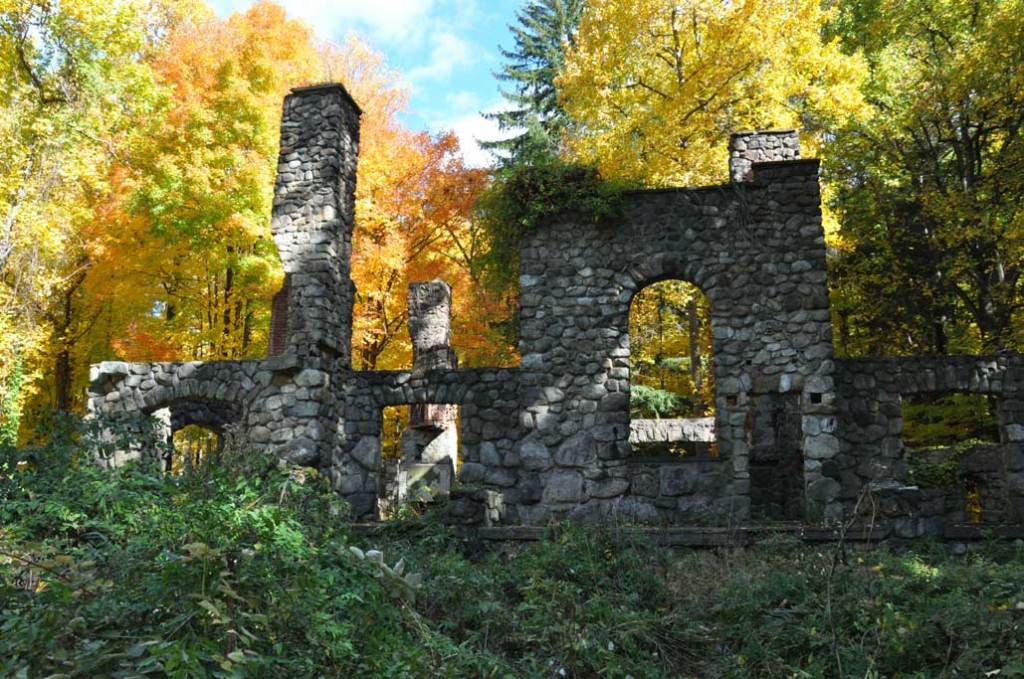 To get there, drive up to Cold Spring and go through the town and out again on 9D. At Little Stony Point, park in a small unmarked lot off to the right of the road, just outside of town. Follow the Cornish trail marker. The path—not difficult—hugs the road for about a quarter mile before coming to the Cornish Gate, now locked and also overgrown. From there, the road slopes upward and winds for about half a mile or more through Hudson River parkland. It takes about an hour to get there, maybe a little less (we dawdled).
When we went last week, the trail was a blend of gold, orange, and red leaves emblazoned by shards of sun and balanced by rich green undergrowth. The grand house looked small. Interior fireplaces, now floorless, were suspended precariously above the basement foundation, still stuck to the chimneys (rising majestically and yet still dwarfed by surrounding forest).
Someone put a skeleton head in the fireplace.
If you walk around the grounds enough, you'll discover what was once a swimming pool, and a waterfall. And don't miss the greenhouse. We looked straight up through the sloping, wireframe roof to the canopy of colored trees and a glint of noontime sun. If you are really up for a longer (but not too strenuous) hike, walk out to the Cornish dairy—an abandoned barn by a stream. In all you'll do about 4-5 miles round-trip.
PHOTOS: